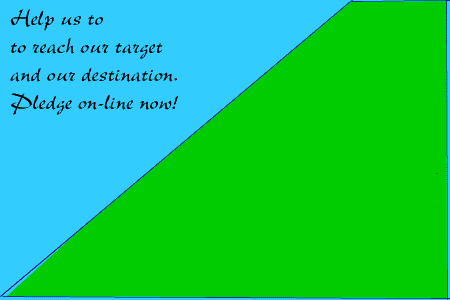 How Can You Help?
If you live in or a planning a visit to the Westcountry (the most beautiful part of England, for those of you who have never been here), then we'd love you to participate in our numerous food, wine and sports fundraising events that we've organised for the coming months (see our Calendar of Events to find our what's on). By taking part, you're not only helping us to reach our target for our beneficiaries, but we guarantee you'll have a great time in the process.


How can your Company help? We are seeking donations to the Ride for Life Fund both in cash and kind, including offers of equipment, services, and items. Could your Company social club support Ride for Life with any fundraising activities? Perhaps club together to join Marc and Nello on the Ride for Life Challenge cycle from Exeter to Barnstaple and back (about 100 miles) and raise sponsorship funds in the process? We're open to any suggestions, however outrageous!


We are also actively seeking individual sponsorship both through direct contributions to our fund, as well as through the donation of services, products, or items that can be used as prizes in our fundraising events. If you can help in any way, or would like to make a pledge, please contact Marc Millon by e-mail at mmillon@mail.zynet.co.uk. All credit card donations will be processed by Imperial Cancer Research Fund, and you will be sent a receipt if required. We'd love to hear from you and would appreciate your comments on Ride for Life, so do drop us a line.


Incidentally, everyone who donates to our fund -- however large or small the amount -- will have a chance to win some great prizes in our Grand Finale Draw which is being held after Marc and Nello return from Venice. Prizes so far include an overnight stay in a luxury hotel in Bath, a Raleigh mountain bike, meals in restaurants, flowers, books, and much more...


Have you signed the Ride for Life Guestbook?
---

Welcome

Ride for Life

The Cycle

What's Happening

Our Beneficiaries

Publishing

Still Hungry?
---
Please send any comments about this Web site or Ride for Life to:
mmillon@mail.zynet.co.uk.